Plan a backyard BBQ or a pool party to cool off your friends & family.
Plan it in your backyard.... Park... Pool /Party room at your condo/apt or at the beach
First plan on the day, make any reservations for pool or picnic area.
Some ideas... have plenty of beach balls, sand buckets to serve chips ... fruit salads etc.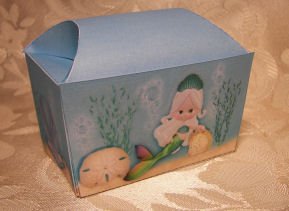 Having a Weenie Roast right on the beach &
Fruit Salads in hollowed out Watermelon or in colorful sand buckets & use the plastic sand shovels as serving spoons. OR serve pasta or potato salad in the pales as well.
If you are serving a
punch
... freeze some JUICE that you are using in the punch so as it melts, it won't water down the punch.
Add Gummy fish or candy fish into the "ice cubes". Do NOT use plastic fish because as the cubes melt... someone could choke on them.
Small blowup pools or small plastic pool filled with Ice makes a GREAT soda, beer or wine coolers "ice chest".
Sea shells available at Dollar stores.... Hobby/Craft stores.... toss small ones on the tables for decorations & serve dips & candies in the large seashells.
For adult evening pool parties, add clear bowls of clear or colored water & add floating candles on each table.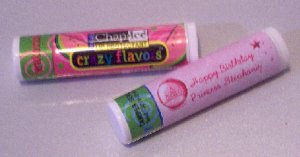 CUSTOM LIP BALM
should be a must at any outdoor party as a great party favor!
So there are a few ideas for your next Pool... beash or BBQ Party! Simply use your imagination & have fun!